The reason that you are seeing this change is that the default method selected with the new installation is the what we call the Index of the label.
RiskyProject has 5 different display options for probability, impact and scores. These are configured in the Format Risk Matrix dialog box. These display options are located in the bottom left corner of the dialog box.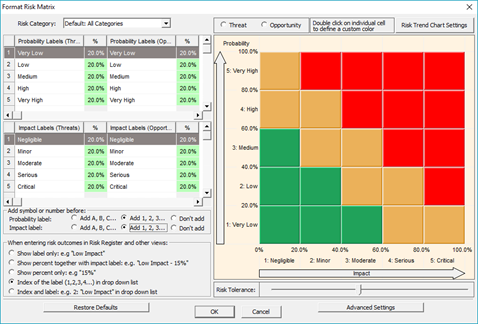 To change how risk probability and impacts values are displayed to %, click the Show % only option.