In order to define range of results for risk outcomes, you need to go to Options (Portfolio Options) in RiskyProject Enterprise and Enable statistical distribution of risk outcomes: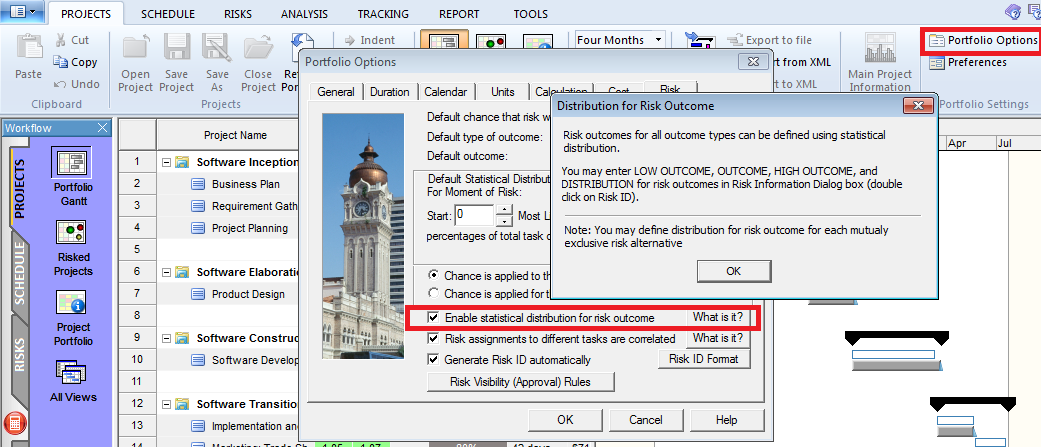 This information will be saved in risk register on in database (for RiskyProject Enterprise).
Then you can define distribution type as well as low, base, and high outcomes for risk assignment in risk tab of Task Information Dialog.
If you double click on risk assignment ID within Risk tab of Task Information Dialog you will be able to edit parameters for the statistical distribution of risk outcome.