As with tasks, you can use the Drag N' Drop view to assign a risk to multiple resources at one time.
To do this, go to Risks > Drag N' Drop view. On the bottom of the right hand pane, click Resources. This will list all the project resources. Highlight the resources to which you want to assign the risk. Click on the risk and drag it over the highlighted resources.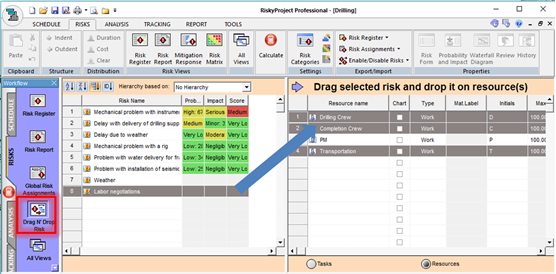 The Assign risk to task or resource dialog box opens. Add the chance the risk will occur and the outcome type and outcome. Click Ok to finish.