If you have not yet imported the risk template into the project, if you load a risk template into a the Risk tab of the Task Information dialog box, the risks will be automatically added to the risk register.
To load a risk template into Task Information > Risk tab, click Load Risk Template.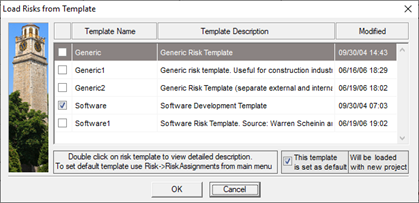 Note: You can only load the default risk template into a task. The default risk template is set in the Risk Assignments.
Risks with assignments are loaded into the task. Assignments can be enabled or disabled by clicking on the
X
beside a risk. If you click the Summary assignment, you can disable or enable groups of risk assignments.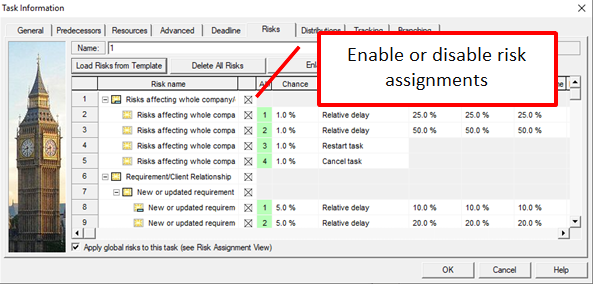 You can use Enlarge button to enlarge the list of risk assignments.