Professional version only
Viewing sensitivity analysis for each task
Sensitivity analysis is available for each activity. Two types of charts are available:
Tornado Plot: the chart will show how finish time of task predecessors will affect finish time of the selected tasks.
Scatter Plot: the chart will show correlation between task duration or cost and project duration or cost.
To view the sensitivity analysis for a single activity:
Run a Monte Carlo simulation.
Click on the task from which to generate a sensitivity analysis.
Click the Analysis tab. On the Task Simulation Results group, click Tornado Plot or Scatter Plot. A tornado chart or scatter plot opens. You may also right click on task ID and then click on Task Sensitivity Analysis or Task Scatter Plot.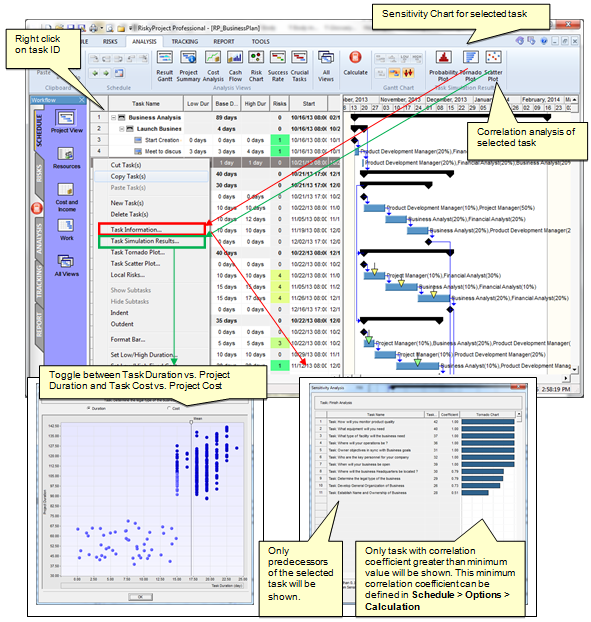 See also