Editing Incident Information
To edit incident information:
In Incident view or Incident Statistics view double click on incident ID. The Incident Information dialog box will open.
Incident Information Dialog box includes the following tab:
General Tab: allows you to edit Incident Name, Incident ID, Date and Time of Incident, Incident description, Incident follow up actions.
Custom Properties: allows you to edit all individual custom properties.
Associated Risks: allows you to assign risks to the incident.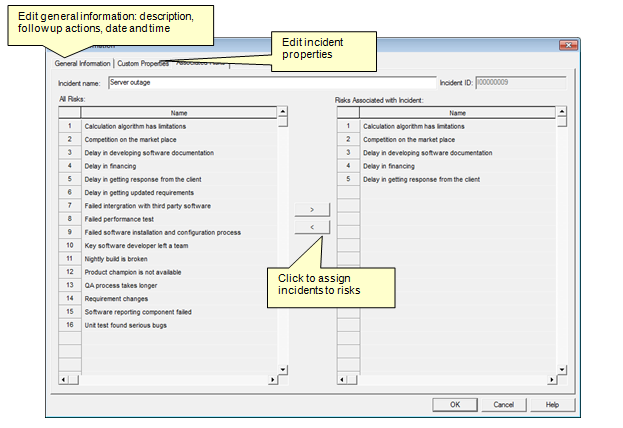 You can assign incidents to risks in the Incidents tab of the Risk Information dialog box or when in the Risk Register you can double-click on a risk ID and go to Incident tab.
---
See also: