About Risk Visibility and Risk Assignment
Each risk can be visible and assigned to specific projects. Visibility and assignment are not identical: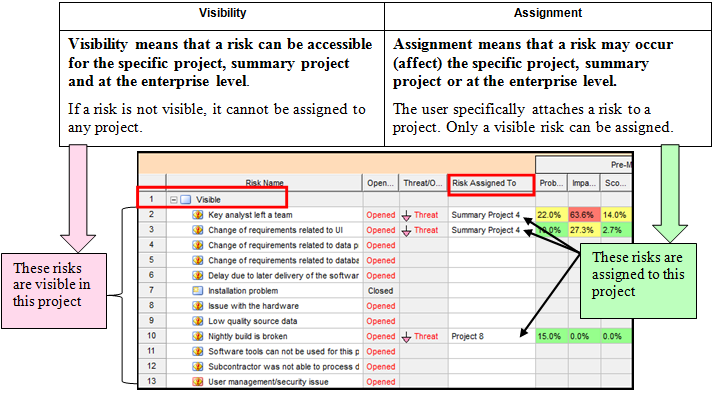 When you create a new risk, it will inherit the default visibility settings. Default visibility is defined in Portfolio Options. See Risk Visibility (Approval) Rules for more information. Default visibility can be set for:
Projects which are currently opened (Current Project)
Only the Immediate Summary Project
All Summary projects for this project
At the Enterprise Level
After a risk is created, you can change the visibility if you have permissions to the projects in which you want to make this risk visible.
See also