About Risk Documents
You can add documents related to a risk to the risk register as part of your risk management process. This can be useful in order to add artifacts that were used during risk identification, assessment or other processes that are considered important to managing the current risk, but also for future reviews.
To add a document to a risk:
Open the risk register:
Open the risk to which you want to add the document.
Click the Documents tab.
You can manage existing documents using the following buttons:
Extract Document: Click to extract a copy of a document saved to the database onto a local drive.
Update Document: Click to update a linked document.
Delete Document: Click to delete a document from the risk.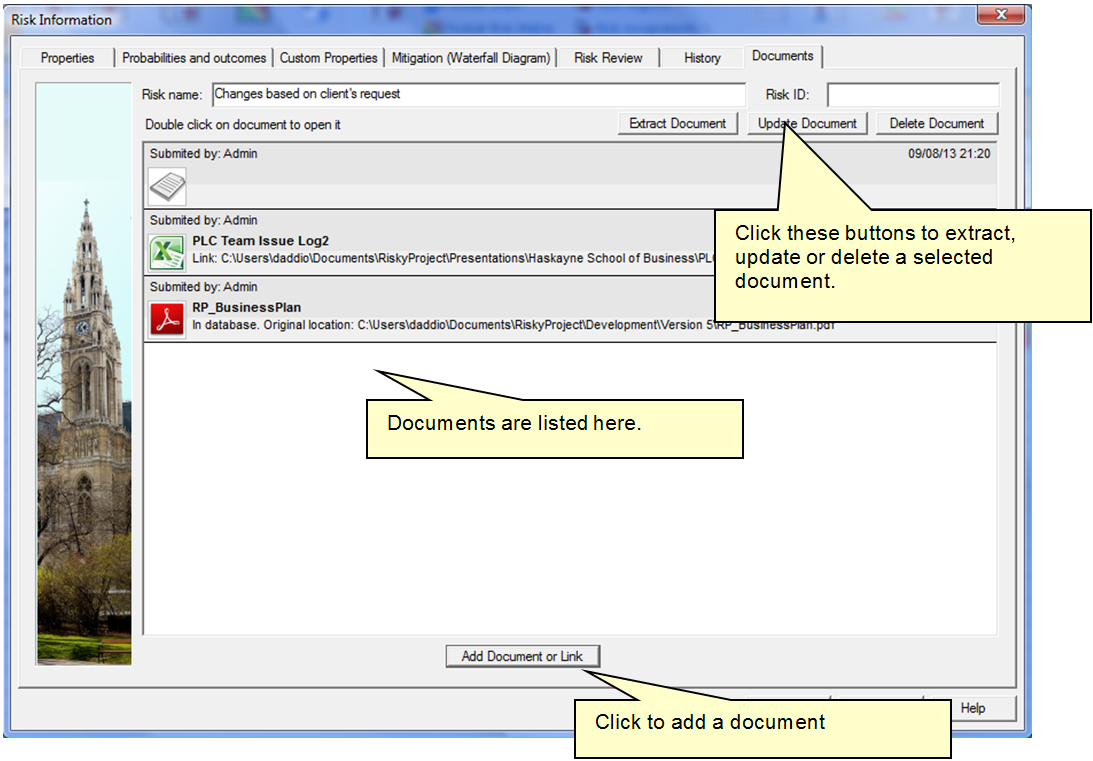 See also