Professional version only
Viewing multiple baselines
Click the Schedule tab. In the Baselines group, click Manage.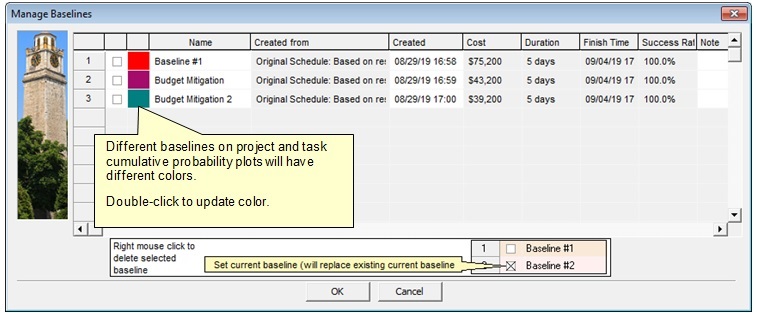 In this example, we can see the differences between two baselines due to planned mitigation efforts. In this example: the baseline Risk mitigation: installation has been set as the current baseline. Also you can see that it was created from the original Risk mitigation: approved baseline.
Using this dialog box, you may set a previously saved baseline as current schedule. The baseline will replace currently active schedule. Right-click on a baseline to copy baseline data to the clipboard or delete it.
See also
Converting a baseline to a current schedule