As you note, by default, probability and impact values for pre and post mitigation for a risk cannot be edited directly in the risk register view. This is because they are calculated values that represent the probability and impact for all the risk categories and cannot be edited directly. However, if you want to add these probabilities and impacts directly in the Risk Register view, you can do this by adding the specific probability or impact columns to the risk register. This is because each risk categories probability and impact are considered properties and can be added to the view just like any other risk property.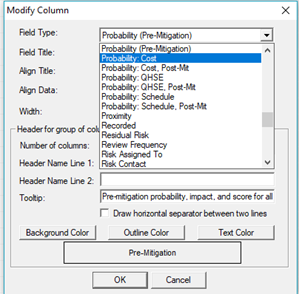 You should end up with a view similar to this example (for Pre-Mitigation) where you can add probabilities and impacts directly to the view.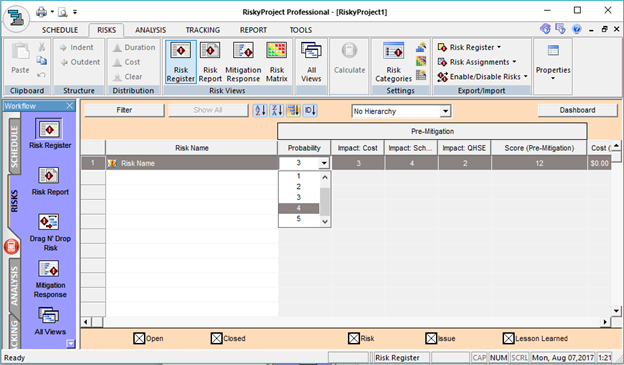 Notes:
Be aware that each risk has 3 possible phases: Original, Pre, and Post Mitigation. For each individual category, you can add a pre and post mitigation probability and impact (Original is calculated and cannot be edited directly.
You are only required to enter one probability column (e.g Probability, Cost) , this will be automatically applied to all the categories.